It all began in 1918 when Jack and Harry Cohn and Joe Brandt founded CBC Film Sales Corporation, which was renamed to its current name, Columbia Pictures Corporation, on January 10, 1924. Today, Columbia Pictures is owned by Sony Pictures Entertainment.
Columbia Pictures
1936-1976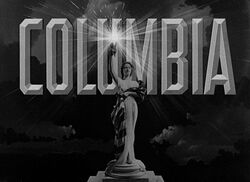 If you're a fan of old classic films from the late 1930s, 1940s, 1950s, 1960s and 1970s mostly, then you just might see this logo on such films that were distributed by Columbia Pictures. Examples are Lost Horizon (1937), Mr. Smith Goes to Washington (1939), All the King's Men (1950), On the Waterfront (1954), The Bridge on the River Kwai (1957), Lawrence of Arabia (1962), Dr. Strangelove (1964), and Taxi Driver (1976).
1976-1981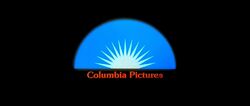 The first film to use this logo was Murder by Death (1976), and can be seen before movies released in the late 1970s, such as Close Encounters of the Third Kind (1977).
Columbia Pictures Home Entertainment, the studio's home video counterpart, was founded in November 1979 while the logo continued use in theaters.
1981-1993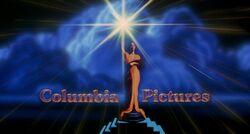 The first half of this logo is much similar to its 1976 counterpart, but after the torch "shines", it dims back into space. This logo debuted with Murder By Death (1976), and can be seen on films like Gandhi (1982), The Karate Kid (1984), and Ghostbusters (1984). The last film to use this logo was Happy Birthday To Me (1981).
On one occasion, the music from the 1976 logo was used here, while on current prints of Stripes (1981), it has the music from the 1993 logo. The first film to use this was Cheech And Chong's Nice Dreams (1981) and the last to use it was Lost In Yonkers (1993).
1993-Present
This is the current Columbia Pictures logo, which premiered on June 18, 1993 with Last Action Hero (1993). Other films that use this logo include The Shawshank Redemption (1994), Sense and Sensibility (1995), Air Force One (1997), Stuart Little (1999), Spider-Man (2002), and Stealth (2005).
The logo made its home video debut on the Robin Hood: Men in Tights VHS on January 12, 1994. As of May 3, 1996, starting with The Craft (1996), the byline "A Sony Pictures Entertainment Company" appears under the logo. It was then changed to "A Sony Company" in 2013 with American Hustle.
Sony Pictures Animation/Rovio Entertainment
All animated films starting with Arthur Christmas (released in theaters on November 11, 2011) and on DVD and Blu-ray Disc starting with The Pirates! Band of Misfits (released on August 28, 2012) have this logo.
The Rovio Entertainment logo can be found on The Angry Birds Movie (2016).
List of post-2010 films
| Film title | Release date |
| --- | --- |
| The Smurfs | July 29, 2011 |
| The Pirates! Band of Misfits | April 27, 2012 |
| Hotel Transylvania | September 28, 2012 |
| The Smurfs 2 | July 31, 2013 |
| Cloudy with a Chance of Meatballs 2 | September 27, 2013 |
| Annie | December 19, 2014 |
| Hotel Transylvania 2 | September 25, 2015 |
| The Angry Birds Movie | May 20, 2016 |
| Smurfs: The Lost Village | April 7, 2017 |
| The Emoji Movie | July 28, 2017 |
| The Star | November 17, 2017 |
| Peter Rabbit | February 9, 2018 |
| Hotel Transylvania 3: Summer Vacation | July 13, 2018 |
| Spider-Man: Into the Spider-Verse | December 14, 2018 |
Websites